Welcome to Our Parts Department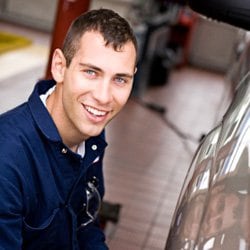 Find Ford Parts in Chico for Your Next DIY Project
When you have a Ford project, you want to make sure you have the right parts for the job. That means choosing ones that are backed by the OEM and guaranteed to fit your specific Car, Coupe, Hatchback, Sedan, SUV, Truck. The Ed Wittmeier Ford Lincoln parts department is not only stocked with the parts you're looking for, but also staffed with experts who can answer your questions and find you the part you need.
Don't Skimp on Quality for Your Ford
When you've invested in a Ford F-150, Explorer, Superduty, Edge or Escape for your family, choose only what's best for it when the time comes to replace parts or order accessories. Trust the Ford experts in our Chico parts center to equip your Car, Coupe, Hatchback, Sedan, SUV or Truck with the exact parts it needs. Manufacturer-designed parts or manufacturer-recommended parts are always best because they're hand-chosen by the same people who designed and built your vehicle. They're guaranteed to fit your vehicle, work great for a long time, and save you money in the long run by not having to be replaced every few months.
Get in touch with our parts team or place your order online today!
Got questions about our selection of Ford parts? Our team of parts experts is always on hand during normal business hours and eager to answer your questions. Or if you know exactly what you need, feel free to fill out the parts order form below, and we'll be in touch with your shortly to provide your Car, Coupe, Hatchback, Sedan, SUV or Truck with the parts it requires.