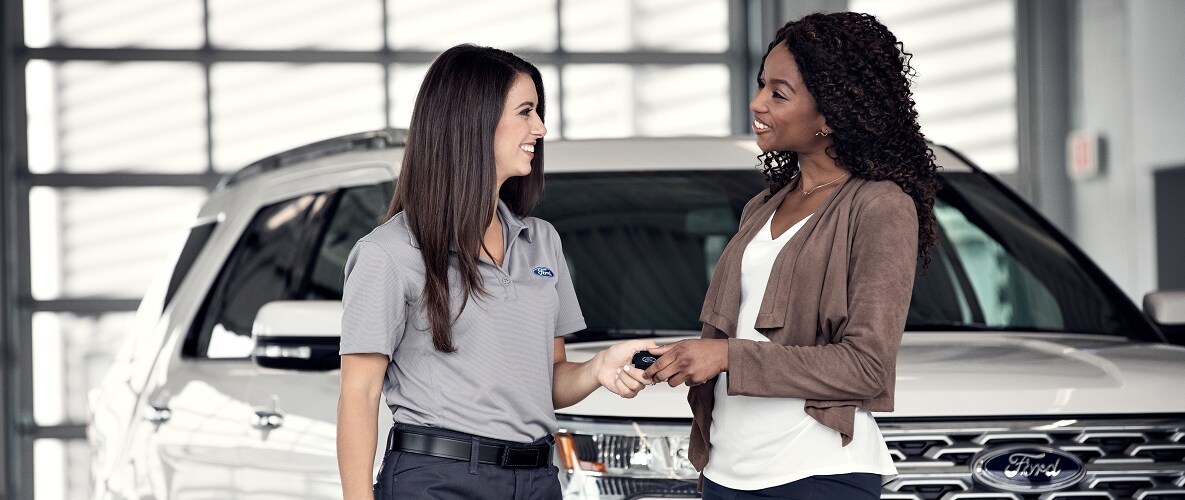 Schedule Your Vehicle's Service at Wittmeier Ford
When your car, truck, SUV, or van is in need of routine maintenance or a repair, many of our Oroville, Gridley, Paradise, and Orland drivers schedule their next appointment with the service center at Wittmeier Ford. Not only do we have certified Ford technicians who know how to keep your vehicle in shape best, but we also have a wide array of services, specials, and time slots for you to take advantage of.
---
Why Choose Ford Service At Wittmeier Ford?
Certified Technicians And OEM Parts And Accessories - Only experienced and certified technicians will work on your Ford auto repair. These Ford technicians know the ins and outs of each model, can walk you through any size of repair, and understand how to best take care of your car, truck, SUV, or van. We also only use the highest-quality OEM Ford parts and accessories to keep your Ford as new as possible.
Vehicle Recalls, Routine Maintenance, And Larger Repairs - Does your Ford Focus have a recall that needs to be replaced? Does your Ford F-150 require routine maintenance, such as an oil change, brake inspection, or tire rotation? Is something bigger wrong with your Ford Escape or Ford Edge, and you'd like our technicians to check it out? Our service center has you covered!
Service Specials, Parts Specials, And Easy Scheduling - If you're looking for great vehicle service, but would also like to save money throughout the process, we recommend browsing through our service and parts specials. These deals could save you money on a specific service, could combine multiple services for one low price, and could charge you for the part, but do the installment for free. We also have an online scheduling tool that will allow you to choose the right date and time for your next car appointment.
Schedule Service
---